Inbox Insight
Use competitive intelligence to grab attention in the inbox.
See Inbox Insight in Action
Stay ahead of your competitors and optimize your email strategy.
When subscribers receive hundreds of marketing messages a month, how do you make sure your emails stand out in the inbox? Inbox Insight from Return Path helps you drive engagement and get noticed by ensuring your messages resonate with subscribers. Powered by Return Path's Consumer Network, you'll get access to millions of messages with engagement data from over two million consumer inboxes. Our insights include not only your own engagement metrics but also show how subscribers are engaging with your competitors' offers. With this information, you can optimize your message and propel your email marketing strategy.
Compare your campaign metrics side by side with your competitors to get full visibility into what works–and what doesn't.
The data in Inbox Insight gives you access to:
Which other brands are emailing your subscribers and competing for their attention.
Which days of the week are the busiest email days for your subscribers.
Powerful engagement metrics so you can optimize your email strategy and stay ahead of your competitors.
Emails from across industries and campaign types for creative and content inspiration.
You'll get access to metrics on your and your competitor's campaigns for engagement, such as Read %, Delete without Reading %, Mailbox Provider Marked Spam %, and This is Not Spam %, along with access to see subject lines, creatives, offer sent, time of day, segmentation strategies, and more.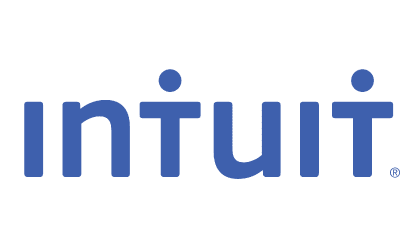 "This product fills a big gap we had in gathering competitive intelligence and allows us to see where we could be doing better in driving the engagement we need to win."

Timothy O'Brien, Group Manager at Intuit
Creative and Content Inspiration
Signing up for dozens of email campaigns to see what other marketers are sending is time consuming, inbox bursting, and gives you an incomplete look into their email program. Researching campaigns online is tedious, requiring you to rely on emails that other marketers thought were interesting. No matter which tactics you use to gather creative inspiration, they can be unproductive and do not provide data on how the email performed with actual subscribers.
Whether you are looking to revamp your current email template, a weekly email newsletter, or want to start a brand new winback campaign, you're likely going to need some help getting your wheels turning.
With access to our Browse Campaigns feature, you get an easily searchable repository of millions of email messages to utilize for creative and content inspiration. This also includes:
Performance metrics on how the campaigns actually performed with real subscribers.
Campaign inspiration across subject lines, industries, and campaign types that you can save or download for easy reference.
Campaign information such as the date the campaign was sent, the company name, their from domain, inbox/spam placement, and more.
These insights help you construct the perfect email and give you confidence to try something new to boost email program success.
EmailDNA - the Evolution of Email
At the foundation of every Return Path product and solution, you'll find unrivaled data, sophisticated analysis, and constant innovation. We refer to this unique blend of fundamental elements as EmailDNA.
We Know Email
We're experts in deliverability and driving results for your email marketing.