Email for President
Who's winning? Who's losing? We can't predict the election, but email offers some fascinating clues into what voters are thinking.
Select Candidates
Clinton

hillaryclinton.com

Trump

donaldtrump.com

donaldjtrump.com

trump2016.com

gopteam.gop
Graph shows how each candidate's email data stacks up against their competitors. All data is based on a 30-day average ending on the date shown.
Information provided by Return Path is updated daily, uses global consumer data captured from the Return Path Data Cloud, and is based on activity from over 2.5 million consumer panelists. Learn more about the benchmark metrics presented in the graph in our recent study: The Hidden Metrics of Email Deliverability.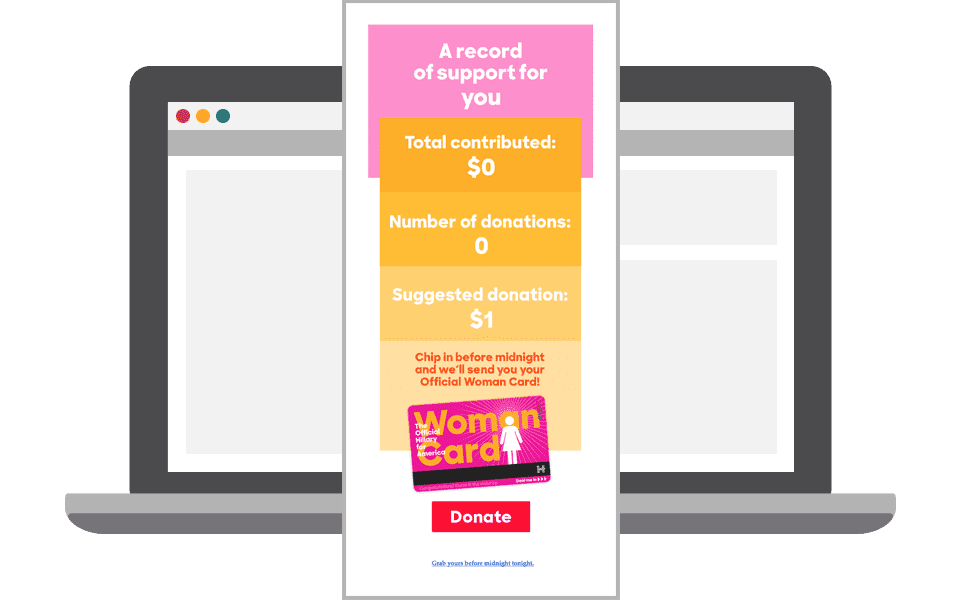 When Donald Trump said that Hillary Clinton was playing the "woman's card," her email strategists ran with the idea and used it to her advantage. We review this campaign and give you reasons to revise your plans mid-stream.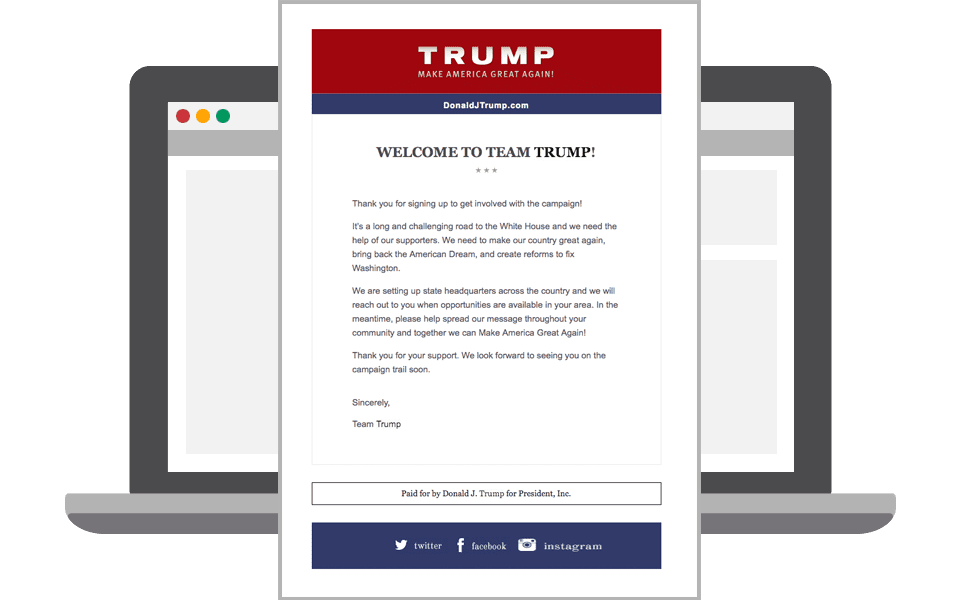 Welcome emails set the stage for a presidential candidate's campaign. Read how you can put these tactics to work in your email campaigns.
Experts in Deliverability
Our customers trust our data and insights to help them optimize their email marketing.