Casos de Sucesso
Return Path Certification and deliverability solutions help IHG optimize and secure email channel, improving customer satisfaction, and loyalty.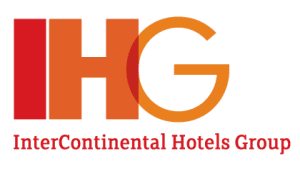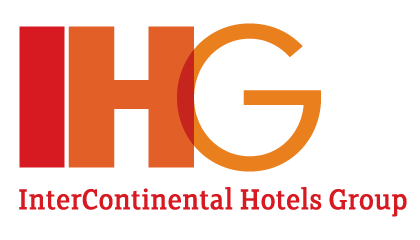 IHG manages a portfolio of seven hotel brands, as well as manages Priority Club® Rewards, the world's first and largest hotel loyalty program with over 63 million members worldwide. They are the world's largest hotel group, with more than 4,480 hotels and offering more than 658,000 guest rooms in 100 countries and territories.
Challenge
IHG is laser focused on improving the experiences of its guests around the world, which includes sending timely and relevant email communications. The company has embarked on a 'test and learn' optimization strategy designed to improve both the guest experience and long-term value from their email subscribers. They wanted to be able to measure and track basic email metrics such as deliverability (inbox placement rates vs. bounces), engagement (opens, clicks), conversion (primary call-to-action/visits), efficiency (both total revenue and revenue per email), and disengagement (unsubscribes, complaints).
One key element of this plan was to move all of their email operations onto a single platform that would give them a truly global view of their email program. Of course with all this testing and tracking they were very aware that emails that don't arrive in the inbox have no hope of generating any action or raising awareness of the brand, so maintaining high inbox placement rates was of paramount importance.
At the same time, IHG was becoming aware of the need to protect their highly visible brand from being spoofed or phished, which could damage their reputation and have significant financial repercussions for the company.
"Email that is not delivered to the inbox means a missed opportunity. With Certification and deliverability monitoring from Return Path we make sure our guests never miss an important message from IHG. "

Kevin Hickey, Global Manager Email Marketing
Solution
IHG's marketing team recognized the importance of investing in deliverability and security improvements was critical to their email program, especially during the process of moving onto a new sending platform. They selected Return Path's Platinum level service to actively monitor their deliverability rates, manage their sender reputation with major ISPs, and test creative across multiple email clients and devices. By providing email log-files, IHG helped Return Path's team of deliverability experts troubleshoot and resolve the deliverability challenges the company had.
IHG also applied for Certification, Return Path's exclusive and most widely accepted "whitelist" accreditation program for permissioned-based email senders. By being Certified, IHG dramatically increased its email deliverability at top ISPs like Yahoo, Hotmail and more. The Certification program was also an important insurance program during their transition to new IPs when they moved servers. As a Certified client in good standing, IHG was able to have their new IPs provisionally Certified during the move so they were able to enjoy near-perfect deliverability rates from Day One.
Return Path Email Fraud Protection enables IHG to get ahead of cyber criminals by helping stop fraudulent email attacks before causing damage to their brand through lost revenue, customer trust, and increased support costs. They knew that phishing of their famous brand could have significant consequences for the reputation of that brand in the marketplace.
Results
IHG was able to make a seamless transition from multiple sending platforms onto a new set of servers with not a single hiccup in their inbox placement rates. Moreover, Return Path's focus on channel optimization through maximizing IHG's sender reputation and deliverability practices has enabled IHG to see a dramatic increase in engagement and reduced complaints. Using data from the feedback loop reporting that Return Path set up, IHG was able to measure a reduction in ISP complaints of 31.6 percent in 2011 over 2010.
Through their use of Email Fraud Protection they were able to get complete visibility into the authentication of all the sending platforms used by properties around the world to assure protection of their brand from domain spoofing. The corporate team feels more secure knowing that all emails from IHG are authenticated properly and that Return Path is working to be sure this authentication continues to work with every email sent.
De e-mail a gente entende
Somos especialistas em entregabilidade e em gerar resultados para o seu Email Marketing.