Marketing Executives Say Email Performance is on the Rise; Personalization is the Most Effective Email Marketing Tactic
New report from Return Path and Ascend2 reveals marketing executives' opinions on email marketing performance in 2017.
NEW YORK, November 14, 2017 — After more than 45 years, email remains a critical channel for marketers. In fact, email offers the highest ROI of any marketing channel—an average of $38 for every dollar spent. Email success is not automatic, however; marketers must devote a great deal of time and effort to ensure their email program reaches its full potential.
To help marketers understand how marketing leaders and executives view the email channel, Return Path in partnership with Ascend2 today released Email Marketing Performance in 2017. This new research report captures executive opinions on the state of email marketing performance, the most important strategic objectives for email marketing, and the most effective tactics for optimizing an email marketing program.
Following are a few of the report's key insights:
85 percent of executives surveyed say email marketing performance is increasing. Report findings reinforce that email marketing is actually becoming more effective over time. More than half (58 percent) of executives say its performance is increasing significantly, while another 27 percent say it is increasing marginally.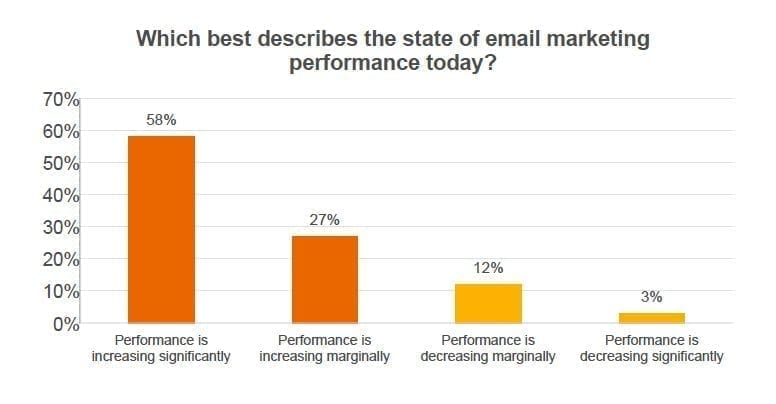 Executives rank increased ROI as the most important objective for email marketing. Unsurprisingly, marketing leaders are focused on the bottom line. More than half (51 percent) stated that increasing ROI is their top objective for email marketing, followed by increasing conversions and increasing list growth (44 percent each).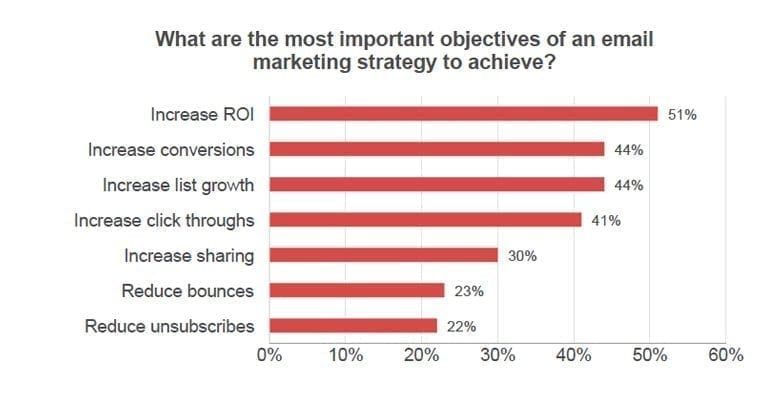 Message personalization is ranked as the most effective email marketing tactic. Now more than ever, consumers want to be seen as individuals—which is what makes personalized content and messaging such an effective marketing tactic. Executives also listed social sharing (41 percent) and meaningful calls to action (38 percent) as successful marketing practices.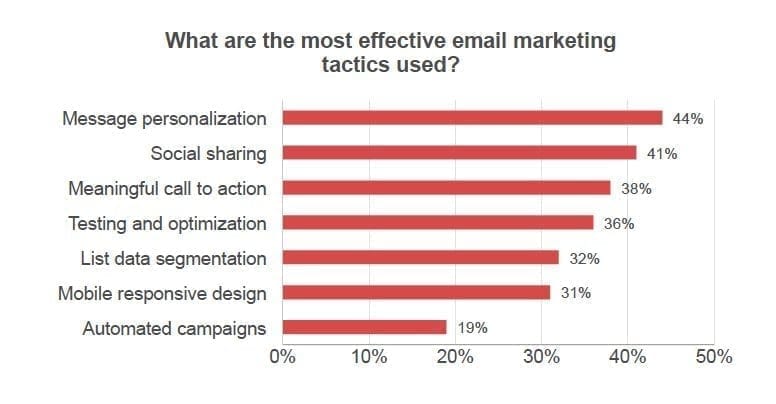 The complete Email Marketing Performance in 2017 report can be found here.
About Return Path
Return Path analyzes the world's largest collection of email data to show businesses how to stay connected to their audiences and strengthen their customer engagement. Our data solutions help analysts understand consumer behavior and market trends. We help mailbox providers around the world deliver great user experiences and build trust in email by ensuring that wanted messages reach the inbox while spam doesn't. To find out more about Return Path solutions, visit us at returnpath.com or request a demo.