Marketers Say Personalization is the Most Critical Element to Email Marketing Success; Subscriber Data Quality is the Most Significant Barrier
New report from Return Path and Ascend2 reveals marketers' opinions on optimizing an email marketing program.
NEW YORK, November 15, 2016 — After 45 years, email continues to be the workhorse of the digital marketer's toolkit, offering the highest ROI of any channel. But running an effective email marketing program requires constant fine tuning and smart decisions. To help marketers understand their peers' opinions on the best and most effective email marketing tactics, Return Path in partnership with Ascend2 today released Email Marketing Campaign Strategies for Optimizing B2C Marketing Performance. This new research report highlights the most important strategic goals for email marketing, barriers to success, and tactics for optimizing an email marketing program.
Following are a few of the report's key insights:
Improving email personalization is rated the most important goal. Today's consumers expect an email experience that is highly tailored to their personal preferences. More than half (52 percent) of marketers surveyed ranked personalization as their most important strategic goal. Improving customer retention and increasing customer engagement were also highly valued (47 percent and 44 percent respectively).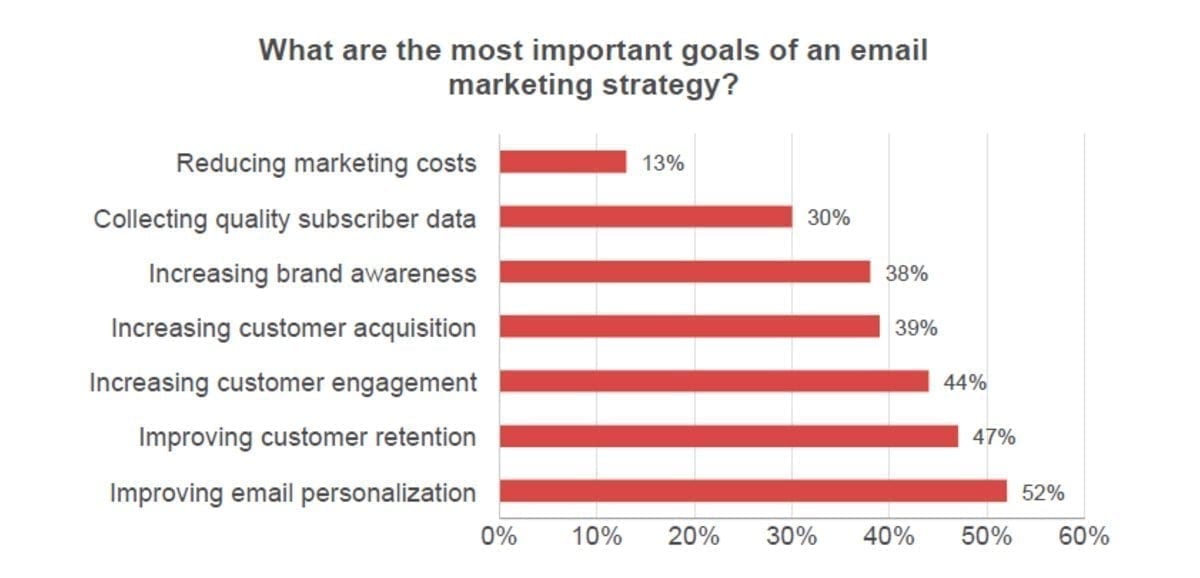 Marketers rank subscriber data quality as the biggest barrier to success. A high quality subscriber list, complete with behavioral and preference data, is critical to email marketing success. But marketers find that collecting quality data is extremely challenging, with 46 percent of survey respondents calling this their most significant barrier to strategic success.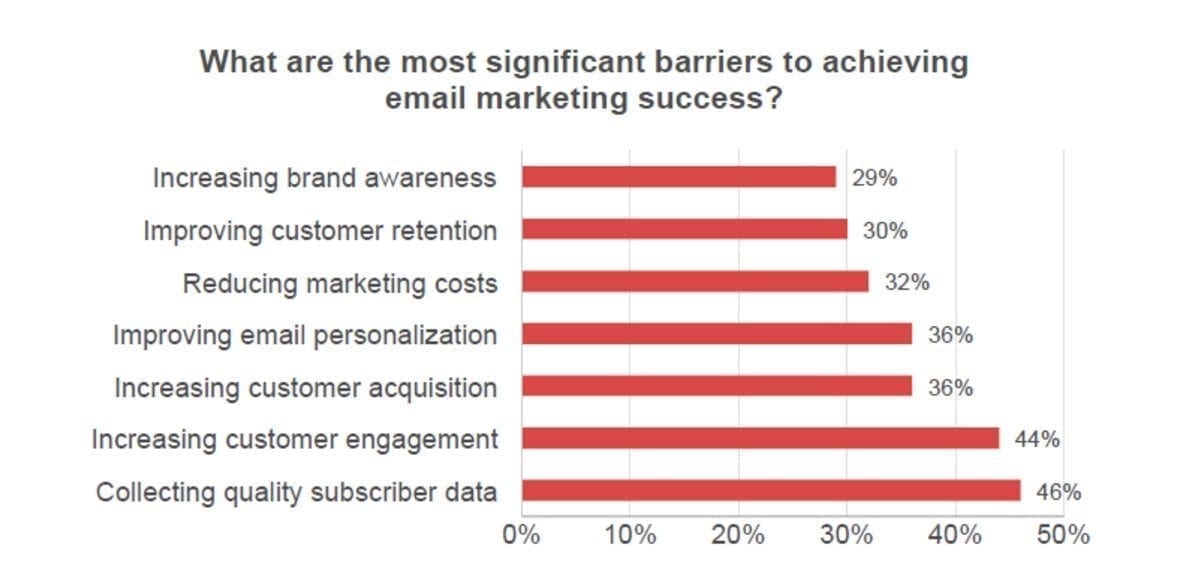 Individualized messaging is the most effective form of personalization, but also the most difficult to execute. There are many ways to personalize an email program, but marketers rank individualized messaging as the most effective personalization tactic (48 percent). Unfortunately, 48 percent of marketers also report that it is extremely difficult to personalize messaging to the individual subscriber.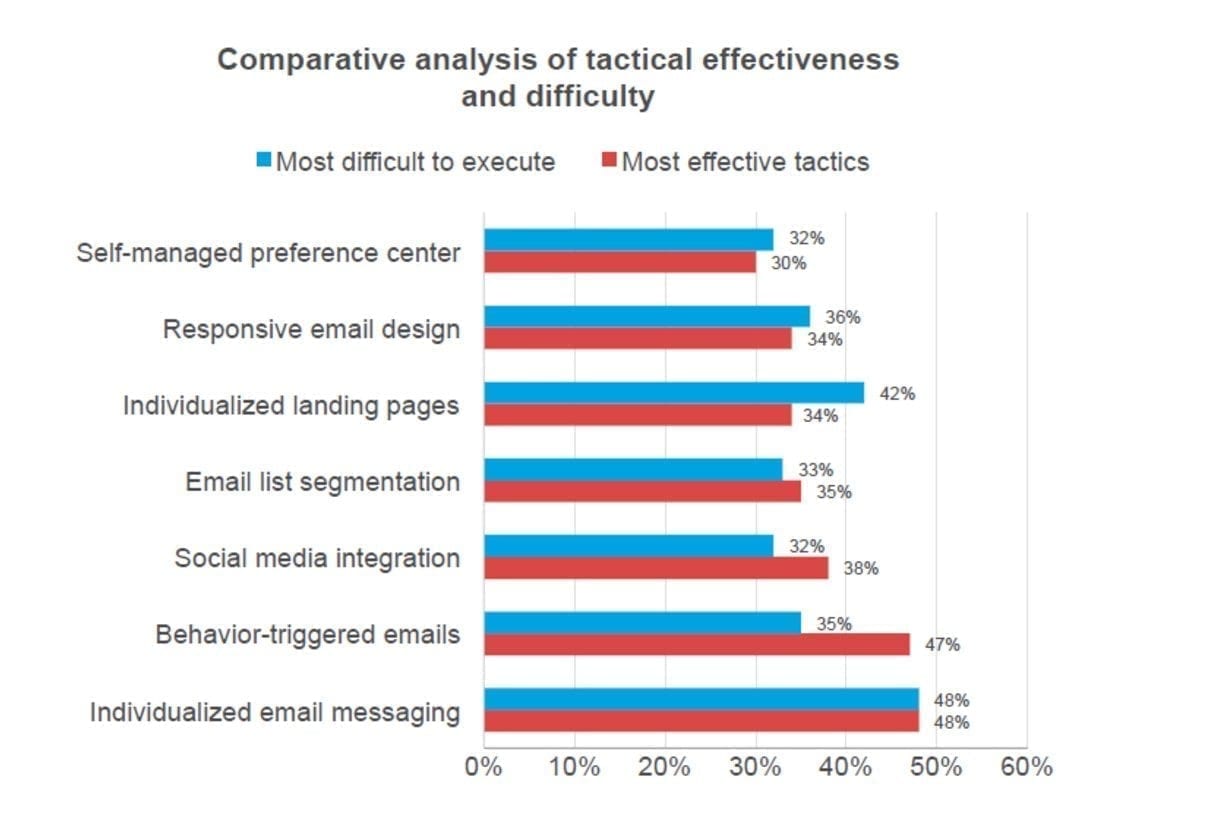 The complete Email Marketing Campaign Strategies report can be found here.
About Return Path
Return Path analyzes the world's largest collection of email data to show businesses how to stay connected to their audiences and strengthen their customer engagement. Our data solutions help analysts understand consumer behavior and market trends. We help mailbox providers around the world deliver great user experiences and build trust in email by ensuring that wanted messages reach the inbox while spam doesn't. To find out more about Return Path Email Optimization and Consumer Insight solutions, visit us at returnpath.com or request a demo.