Casos de éxito de clientes
La Redoute achieves near-perfect inbox placement with new email approach.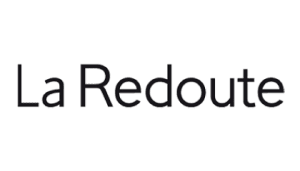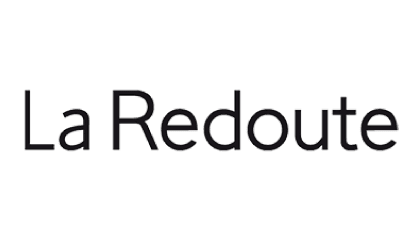 A multi-specialist in ready-to-wear apparel and home decor, La Redoute is the second largest seller of women's clothing and the third largest seller of home ware in France. Laredoute.fr is the top-ranked shopping site for clothing and home decor in France, with an average of 7 million unique visitors per month. In 2012, Internet sales accounted for 80 percent of the brand's French operations' turnover. With more than 10 million active customers worldwide, La Redoute operates in 26 countries.
Challenge
A key component of La Redoute's marketing mix, email marketing is an indispensable communications resource for strengthening customer loyalty and boosting sales. However as a high-volume sender, the brand faced a number of challenges:
A poorly-controlled reputation: By sharing its IP address with other brands, La Redoute France was broadcasting unauthenticated campaigns and therefore could not effectively control its sender reputation, even by monitoring its Sender Score on a regular basis. A poor sender reputation can dramatically hinder a brand's effort to communicate effectively with its subscribers because ISPs rely on it to determine their filtering decisions.
A high complaint rate: Reflecting another area of collateral damage associated with IP address sharing, La Redoute France regularly used to receive abnormally high levels of spam complaints. Most of these complaints were not generated by their campaigns, but by other senders' (i.e., the group's other brands) using the same IP routing addresses as La Redoute. Complaints generated by those other campaigns had a direct impact on all campaigns, which significantly impacted email marketing performance for La Redoute. High complaint rates can activate higher levels of filtering and ISPs may decide to temporarily or permanently block emails from reaching subscribers' inboxes as a result.
A significant number of inactive contacts: Without a clear segmentation strategy, inactive subscribers and spam traps tended to degrade La Redoute's reputation over the long term and dampen the performance of its email campaigns. ISPs are highly attentive to this and prefer senders whose mailing lists include mainly active users. Senders whose unknown user rate exceeds 5 percent of their contact base are frequently identified as spammers, and their messages are directed to the spam folder or blocked.
Solution
Convinced that Return Path was the perfect partner for optimizing its email marketing strategy, La Redoute France contacted our experts to outline an action plan to improve its performance. Return Path's Professional Services email experts carried out a Deliverability Audit, which highlighted email infrastructure issues that negatively affected deliverability and reputation. Several recommendations were then made to optimise La Redoute's email campaigns, including the following:
Introduce email authentication: La Redoute France asked its email service provider to set up a dedicated subdomain for its email – a strategy that allowed the brand to focus on the main drivers that influence its reputation and thus the performance of its future email campaigns.
Implement an IP segmentation strategy: By assigning a separate IP address to each type of campaign, based on the profile of the recipients and the purpose of the campaigns, La Redoute was able to preserve the reputation of its IP addresses, including its main IP address, used for its most active customers. Using separate IP addresses for emails to less active subscribers (subscribers who often do not open emails, do not click on links, delete messages without reading them, or submit complaints) made it possible to work more effectively on a real reengagement strategy.
Develop a strategy to reactivate dormant subscribers: The audit also highlighted the importance of defining and implementing a strategy to reactivate inactive subscribers. Because the quality of mailing lists has a direct impact on reputation and likewise on the deliverability of its email campaigns, this would play a fundamental role in strengthening La Redoute France's reputation as a good sender.
Under the leadership of Marie Loisel, Deliverability Project Manager at La Redoute France, a crossfunctional project team was established for the purpose of implementing Return Path's recommendations across the board. The expert insights from the audit helped demonstrate the value of Return Path's Email Intelligence Suite to La Redoute, persuading them that their team needed access to the best performance indicators and the most advanced tools for evaluating and optimizing its email marketing on a daily basis. Return Path also assigned a dedicated team to support the brand in its various optimisation projects in order to establish a real trust-based relationship and address each issue real-time.
Results
The deliverability audit proved to be crucial for La Redoute. By implementing an effective strategy for segmenting IP addresses, La Redoute France now has control over its reputation and can optimise its inbox placement rate on a daily basis. The extremely low complaint rates that the brand now enjoys are reflected in its exceptionally good sender reputation metrics.
In terms of reactivating inactive subscribers, La Redoute France used data insights from Return Path's Inbox Monitor to refine its strategy. Segments that posed a problem could then be easily identified and isolated to avoid negatively impacting future campaigns.
After implementing the recommendations formulated as part of the deliverability audit, La Redoute was soon able to measure a dramatic increase in its inbox placement rate, – from 71 percent to 96 percent in less than six months.
Repeatedly implementing best practices and abiding by prerequisites and other standards set by Return Path also enabled La Redoute France to earn Return Path Certification after only a few months, joining the largest network of trusted senders in the world. Through this certification programme, La Redoute now enjoys preferential delivery at key global ISPs and other filtering companies, along with an optimized inbox placement rate. Since implementing the Return Path Certification programme, La Redoute France has been able to maintain consistently high email delivery rates, with slightly less than 2 percent of its emails being sent to the Spam folder.
La Redoute now optimises its email marketing strategy on a daily basis, using unique insights, analysis and data supplied by Return Path's email intelligence solutions. Thanks to the privileged relationship established with members of the Return Path team, La Redoute France now has efficient, impactful, and highly effective email practices that are so beneficial that the company is considering expanding its projects to build mobile campaigns that are optimized according to its subscribers' devices.
Sabemos de Email
Somos los expertos de la entregabilidad y obtención de resultados en su programa de email marketing.