We Know List Hygiene
Our Real-Time Email Validation solution helps ensure you're sending to a clean subscriber list.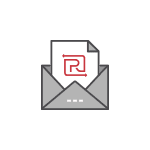 Maintaining a clean subscriber list is challenging. Ensuring you are initially collecting active email addresses is a critical first step. But, over time, email addresses will still become invalid and inactive, causing your deliverability to suffer. Our Real-Time Email Validation solution helps you overcome deliverability problems and lost revenue potential by removing these types of addresses from your list at the point of collection and before you hit send.
How Real-Time Email Validation Can Help Your Email Program
In this infographic, we show you the different ways Real-Time Email Validation improves list hygiene and your overall chance of delivering to the inbox. We also share a real life example of the return on investment you could see and how this can positively impact your bottom line.