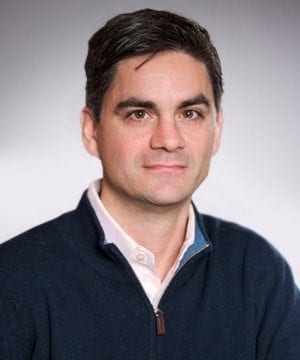 ---
Jack Sinclair gehörte 1999 zu den Gründern von Return Path und kehrte 2018 als Chief Financial Officer ins Unternehmen zurück.
Vor der Gründung von Return Path begann Sinclair seine Karriere im Bereich Unternehmensfinanzierung bei Stern Stewart sowie der Financial Resource Group. Er wollte schon immer Unternehmer sein und kam im Jahr 1999 als eines der Gründungsmitglieder zu Return Path. In den darauffolgenden 14 Jahren hatte er verschiedene Positionen bei Return Path inne und war unter anderem als CFO und COO tätig. Im Jahr 2014 wechselte er als CFO zu Stack Overflow. Dort war er maßgeblich auf Auf- und Ausbau der Organisationsstruktur des Unternehmens beteiligt, bevor er 2018 zu Return Path zurückkehrte. Sinclair besitzt einen Bachelor-Abschluss der Wharton School of Business an der University of Pennsylvania.
Er lebt mit seiner Frau und seinen drei Töchtern außerhalb von New York City.