Customer Success
PriceMinister is an ecommerce market leader in France that creates a trusted marketplace for both private and professional sellers.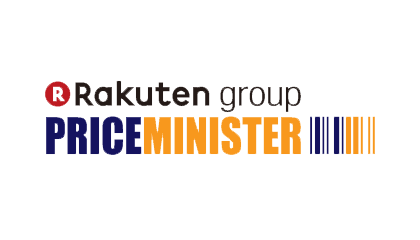 PriceMinister was originally founded in 2000 by Pierre Kosciusko-Morizet, Olivier Mathiot, Justin Ziegler and Pierre Krings, and employs over 250 employees. In 2010, PriceMinister was acquired by Japan's Rakuten, owners of more than 40 companies and services and one of the largest ecommerce companies in the world. With over 200 million new and used items for sale and a community of over 21 million members (February 2015), PriceMinister sees over 27 million visits per month and delivers over 600,000 new ads each day making it the second most visited ecommerce site in France.
Challenge
With nearly 40 million promotional emails sent each month, email is an essential communication channel for PriceMinister's acquisition and retention strategy. PriceMinister sends a variety of different types of messages, including transactional, promotional (offers, promotional events, applications, etc.), and triggered messages based on a subscriber's actions.
Given their high volume of email sends, as well as their large and diverse subscriber base, enrolling in Return Path Certification solved a major challenge for PriceMinister. Return Path Certification allows PriceMinister to achieve high inbox placement rates and achieve best-in-class deliverability amongst others in their industry.
Recognizing the strategic importance of email deliverability, PriceMinister moved to Return Path partner Salesforce Marketing Cloud with the aim of being more agile and data driven.
But migrating to a new email service provider comes with many challenges:
Sender Reputation in Question
Changing email service providers also involves changing IP address which directly impacts deliverability performance. Lacking a sending history, spam filters view new IP addresses with suspicion and will block or filter messages. To avoid being blocked or considered spam, the email must come from reputable IP addresses.
A New CRM Platform to Tame
Migrating to their new CRM platform and making it operational was done in a very short time and required considerable effort on the PriceMinister team. These efforts included warming IP addresses, creating marketing automations and triggers, optimizing existing emails, migrating their subscriber database, and the creating monitoring and reporting tools.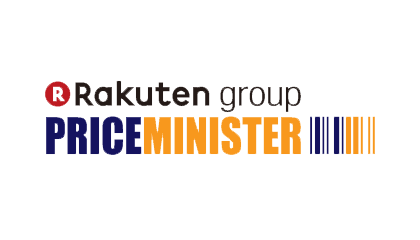 "Without Return Path certification, our deliverability rate would be at least 10 points lower, which would have significantly impacted our business. Return Path has been a major player in the successful migration of our email service provider platform and continues to assist us everyday. Email is a complex communication channel, and we are delighted that an expert such as Return Path is with us to optimize our performance in this area."

Robin Caillaud, Head RCMP
Solution
After meeting the required criteria, PriceMinister was accepted into the Return Path Certification program, the the most recognized and respected whitelist in the world, where certified senders see better deliverability at some of the world's top mailbox providers.
PriceMinister migrated to their new CRM platform in the second quarter of the year. To support this project and maintain their deliverability performance, Return Path assisted PriceMinister with certifying and warming their new IP addresses. By warming and certifying their new IP addresses, PriceMinister was able to improve their deliverability rate in just weeks. Since the migration, PriceMinister continues to use the Return Path Email Optimization suite for its new CRM platform.
On a daily basis, PriceMinister collects relevant data to optimize its email marketing campaigns. Return Path's Email Optimization suite allows, for example, PriceMinister to know the inbox placement rate for each campaign and therefore measure the impact deliverability has on the response rate of a campaign, and consequently its ROI.
Results
Thanks to Return Path Certification and their consultations, PriceMinister has maintained satisfactory deliverability rates since migrating from its previous mailing platform. The migration project went smoothly, and PriceMinister was able to regain their deliverability rates and performance in just weeks.
As well as using Return Path's Email Optimization suite, PriceMinister now uses other Return Path services to track the performance of their email marketing campaigns: campaign rendering, inbox placement monitoring, brand reputation measurement, etc.
We Know Email
We're experts in deliverability and driving results for your email marketing.