Customer Success
Industrial machinery expert Noria drives business results and trust with Return Path Email Optimization.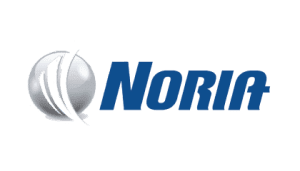 Noria is the leading authority on industrial lubrication as a publisher, educator, and consultancy on large-scale machinery maintenance. Supporting each of the company's three lines of business is a powerful, versatile email program whose performance has a direct and immediate impact on their success. Noria turns to Return Path to make sure that program delivers maximum value across the business.
Challenge
As a longtime Return Path client, Noria was an early adopter of email optimization technology. In addition to maintaining Return Path Certification to achieve a consistently high inbox placement rate (IPR) across major mailbox providers, Noria uses Return Path's email optimization tools to closely monitor email marketing performance (IPR, subscriber engagement, sending reputation, creative rendering). Despite Noria's exemplary average Sender Score of 96 — an indication of how mailbox providers assess its sending reputation on a 100-point scale — the company's email program isn't immune to challenges. A recent episode showed how even an isolated problem can significantly affect marketing results, especially for the company's publishing and events businesses.
Noria tested a new marketing automation solution to promote an annual conference, following the email best practices its marketing department understood well. Although the campaigns were sent from the third-party provider's IP addresses and couldn't be monitored through Return Path's tools, Noria had confidence that they would reach subscribers and generate attendance. After all the company had clear consent to email the recipients, the campaigns used creative that had performed well in the past, and they fully complied with all anti-spam statutes and guidelines. But the results lagged past efforts and the campaigns fell farther and farther behind sign-up goals. The company tried to improve response through testing and tactical adjustments, but were not satisfied with the results.
Solution
Noria eventually decided to switch the campaign deployment to send the messages from its dedicated, Return Path Certified IP addresses, where it could monitor inbox placement to ensure that the messages reached recipients. Conference signups surged right away. Not only did the campaign recover quickly, it ultimately surpassed the previous year's registration total. Without visibility into inbox placement through outside sending IPs, Noria's marketing team couldn't compare performance, but the results told them everything they needed to know: their campaigns reached subscribers and generated registrations when they were sent from Return Path Certified IPs.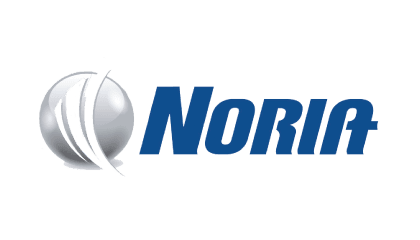 "The difference Certification made couldn't be clearer: When we sent campaigns from certified IPs, we got the response we needed."
Results
The company's intense focus on email performance drives value for another key stakeholder group at Noria: its advertising clients. In addition to traditional display advertising in Noria's magazines, sponsors buy placement in Noria's email newsletters. Return Path Certification and email optimization tools provide assurance that sponsored email content delivers the reach that their advertisers pay for. "We hire a trusted, third-party firm to audit our print circulation, but there's no equivalent for email circulation. The inbox placement visibility we get from Return Path helps us show clients that their messages are reaching subscribers," Ramsey says.
Noria's email program is a vital link to its consulting and education clients around the world, too, helping the company maintain relationships and support an expansive global partner network. Beyond providing confidence that Noria's messages consistently reach the inbox, Return Path's email optimization solution monitors and measures its subscriber engagement. That means the company has deep insight into how distinct audiences interact with every campaign, and into trends in subscriber behavior over time. Noria uses that intelligence to identify communication strategies that work, to further develop healthy subscriber relationships, and to ensure that its email program continues its strong performance by maintaining the highest possible reputation among the mailbox provider community.
Experts in Deliverability
Our customers trust our data and insights to help them optimize their email marketing.