Customer Success
La Redoute achieves near-perfect inbox placement with new email approach.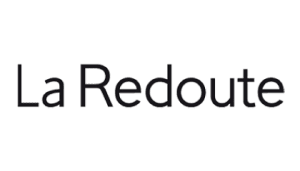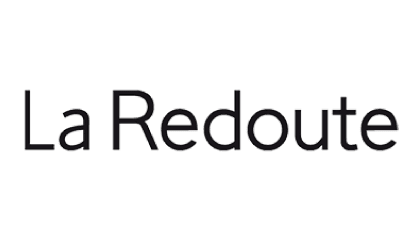 La Redoute is one of France's leading fashion and homeware e-commerce companies. The brand has a presence in 26 countries, and currently boasts more than 10 million active customers worldwide.
Challenge
The La Redoute Group sends an average of 21 million sales emails per week, or more than 1 billion every year. That makes email marketing a key component of La Redoute's marketing mix, and an essential communications resource for building customer loyalty and boosting sales.
However, as a high-volume sender, the brand faced a number of challenges, which were first addressed in France:
A poorly managed reputation: By sharing its IPs with the group's other brands, La Redoute France was delivering some of its campaigns without an authentication protocol in place, and so could not effectively control its sender reputation, even by regularly monitoring its Sender Score. A damaged sender reputation can thwart a brand's effort to communicate effectively with its subscribers, as ISPs rely on it to determine filtering decisions such as considering an advertiser a 'spammer' and thus blocking their emails.
A high complaint rate: Reflecting another area of collateral damage associated with shared IP address use, La Redoute France regularly received an abnormally high complaint rate. Most of these complaints were not generated by their own campaigns, but by other senders (i.e. the group's other brands) using the same IP routing addresses as La Redoute. Complaints stemming from the other programmes had a direct effect on all campaigns, which substantially impacted email marketing performance for La Redoute. Excessive complaint rates can activate higher levels of filtering, and ISPs may decide to temporarily or permanently block a sender's emails from reaching inboxes.
A large database of inactive contacts: Without a clear segmentation strategy, inactive subscribers and spam traps tended to degrade La Redoute's reputation over the long term and undermine the performance of its email campaigns. ISPs are highly attentive to this, and prefer senders whose mailing lists mainly contain active users. Advertisers whose unknown user rate exceeds 5% of their contact base are identified as 'spammers', and their messages are directed to the junk folder.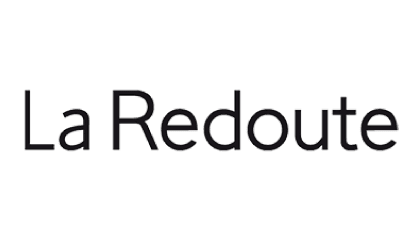 "We now spend less time tweaking our campaigns and can focus our energy on projects that will build better deliverability and make the email channel more attractive to customers. Return Path has definitely become an invaluable partner for the whole Group!"

Matthieu Hnatiuk, Marketing Research Officer, Projects and Deliverability Division
Solution
Convinced that Return Path was the perfect partner to optimise its email marketing strategy, La Redoute immediately contacted our experts to outline an action plan for improving performance.
Following an audit that identified potential infrastructure problems – resulting in adversely affected deliverability and a damaged reputation – several recommendations were made to optimise La Redoute's email campaigns:
Authenticating emails with DKIM using a separate sending domain: Return Path recommended that La Redoute France create its own sub-domain and also ask its ESP to set up a sub-domain reserved for its emails. This strategy allowed it to work on the main factors affecting its reputation and impacting the performance of its future email campaigns.
Implement an IP segmentation strategy: By assigning a separate IP address to each type of campaign, based on the profile of the recipients and the purpose of the campaigns, La Redoute was able to preserve the reputation of its IP addresses, including its main IP address, used for its most active customers. Using separate IP addresses for emails to less active subscribers (subscribers who often do not open emails, do not click on links, delete messages without reading them, or submit complaints) made it possible to work more effectively on a real reengagement strategy.
Develop a strategy to reactivate dormant subscribers: The analysis also highlighted the importance of implementing a strategy to re-engage users who are inactive, or who show little or no interest in the messages they receive. The quality of mailing lists has a direct impact on the reputation and deliverability of email campaigns. This strategy was to play a crucial role in reactivating unengaged subscribers and improving La Redoute's reputation as a trusted sender.
Human and technical resources were deployed to provide the project with long-term support. In terms of human resources, a multidisciplinary project team was formed at La Redoute to implement the recommendations across the board. Return Path also appointed a designated support team to assist the brand in its various operations, and developed a customised training plan enabling teams to become virtually self-sufficient as regards deliverability. A solid, trust-based relationship has been created over time, making it possible to find a solution for each problem quickly and effectively, as and when it happens.
On the technical side, La Redoute France has decided to implement Return Path's Email Optimization solution, which consists of four modules: Inbox Preview, Inbox Monitor, Email Client Monitor and Reputation Monitor, in order to have access to the best performance indicators and the most advanced tools for evaluating and optimising its email marketing. Return Path also regularly provides valuable updates about antispam filters and email providers to ensure seamless peak performance.
Results
By following the recommendations made as part of the Deliverability Audit, and thanks to expert support from the Return Path teams, La Redoute was soon able to measure a dramatic increase in its inbox placement rate – from 71% to 96% in less than six months. In addition, repeatedly implementing best practices and abiding by market prerequisites and high standards also enabled La Redoute France to earn Return Path Certification after only a few months, joining the largest network of trusted senders in the world.
These excellent results made it possible for the La Redoute group to consider rolling out these best email marketing practices internationally, and to migrate to a common CRM tool (Adobe) in a bid to share costs.
Today La Redoute is able to guarantee a very high level of deliverability year-round at group level. Custom alerts have been created on the Return Path platform to monitor critical performance thresholds below which actions need to be taken.