Customer Success
GlobalGiving sees an increase in inbox placement with Return Path Certification.
GlobalGiving Brings Donors and Charities Together with Return Path Certification
GlobalGiving is a charity fundraising website that provides an opportunity for social entrepreneurs and nonprofits around the world to raise money for grassroots causes in their communities. The organization allows donors to fund projects that may not otherwise receive traditional development or philanthropic funding. By giving individuals and communities the means to respond to problems like hunger, homelessness, and poverty that affect their area, GlobalGiving hopes to provide solutions to the world's problems starting at the grassroots, local level.
GlobalGiving has raised more than $200 million to fund more than 14,000 projects worldwide. It is the first and largest global crowdfunding community to support nonprofits by enabling them to be more effective at making the world a better place. Email is at the backbone of these powerful crowdfunding efforts, connecting donors with causes and keeping advocates apprised of the projects they support.
Email is Key
GlobalGiving sends more than 3.5 million emails a year. Email is critical to their fundraising success especially since their subscribers span across 160 countries. Kevin Conroy, Chief Product Officer at GlobalGiving, recognizes the importance of this geographically diverse subscriber base, which is why he is passionate about creating an effective email program that not only reaches subscribers, but connects them with the content that matters to them most.
"Our mission is to connect and develop a relationship with donors wherever they may be," said Conroy. "Email is the only tool that we have to be able to really connect with the wide range of folks that we're working with. Email is the only platform that they're all on."
Conroy knew the first step to building a relationship with donors is to ensure they were reaching their inboxes. He applied for Return Path's Certification program—an industry recognized whitelist that can help with deliverability at major mailbox providers. Acceptance into the Certification program is based on a rigorous review of a sender's email practices. Since GlobalGiving had an excellent sender reputation, including properly authenticated sending servers, they were accepted into the program.  Return Path's Certification program covers nearly 70 percent of mailboxes worldwide, and as a result GlobalGiving saw an increase in inbox placement, especially at some key international domains, and has near-perfect inbox placement at Yahoo and Microsoft.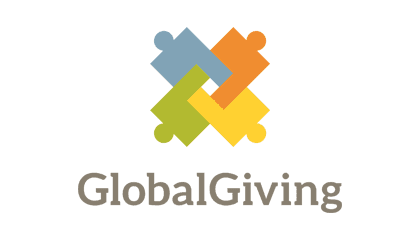 "Certification provides us with the confidence and reassurance that our programs are succeeding."

Kevin Conroy, Chief Product Officer
Delivering Winning Content
With so many subscribers across a variety of regions, it was important that GlobalGiving send highly-engaging, relevant content. To achieve this, GlobalGiving created a sophisticated email personalization program that allows them to target individual donors. These messages contain deep content personalization and recommendations based on a donor's giving history.
GlobalGiving stands out in the inbox by creating content that is meaningful to its subscribers and has found that this highly-personalized approach to sending has been an effective way to engage subscribers. But the success of this marketing strategy relies on making it into the inbox.
"If we can't reach our subscribers, we can't connect donors to communities and causes, which would be a huge loss for the world," said Conroy. "Certification provides us with the confidence and reassurance that our programs are succeeding."
Experts in Deliverability
Our customers trust our data and insights to help them optimize their email marketing.